Equipment Overview
A NIOSH approved Type C respirator, the RPB® T150™ supplied
air respirator is an ergonomically designed full face respirator
offering superior comfort and functionality. Its sleek design and
unobtrusive profile leads to versatility and excellence across a
wide range of industries and applications. From chemical stripping
to spray painting and coating applications, the T150™ offers
workers superior comfort, vision and safety.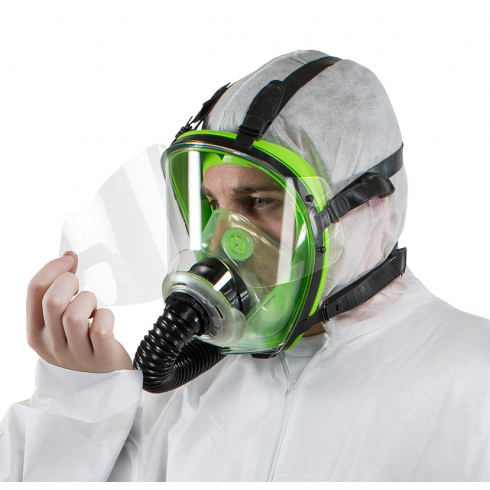 Equipment Features & Details
RPB T150 Respirator Applications & Features
Confined space
Spray painting and coating
Chemical handling
Chemical stripping
NIOSH approved Type C respirator
Supplied air
Peel off lenses