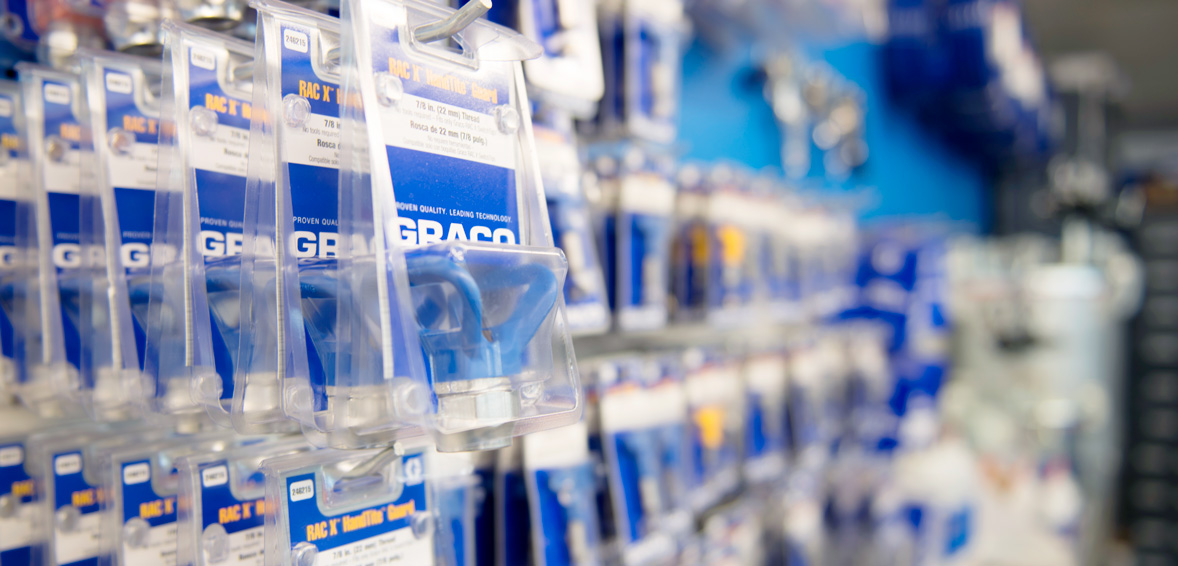 In addition to a variety of highly durable industrial paints and coatings, Adams Paint Company carries a broad array of painting supplies. We stock on top-of-the-line brand names such as Norton, Tyvek, 3M, and Zynolyte  to match your painting project at a professional level. Whether you're in need of brushes and rollers or safety gear, we have your supplies needs covered.
Black Magic Coal Slag Abrasive
Thunderblast Sandblast Hose
Conventional and Airless Paint Hose
Blasting Helmets
RPB Nova abrasive blasting helmets.
Personal Protective Equipment
PPE including full and half face respirators  and Tyvek protective clothing.
Other Supplies
Tape, masking paper, and other necessary items.