Equipment Overview
The 2100 spray gun is a durable, full-sized gun that is comfortable, well balanced, and easy to use. A specially designed grip measurably improves operator control, balance, and spray quality. Supported by the largest selection of air and fluid nozzles in the industry, the model 2100 will spray all conventional coatings, including high solids.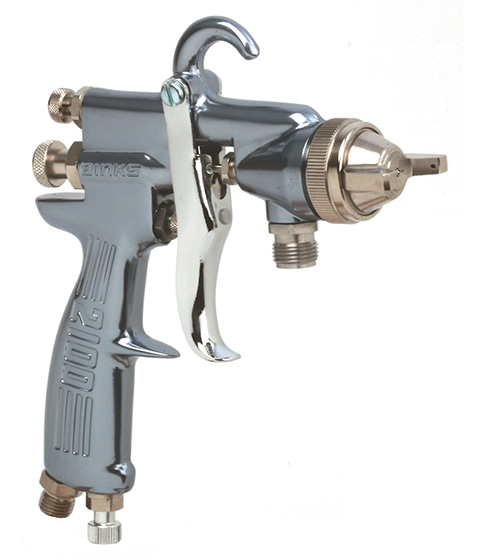 Equipment Features & Details
The 2100 spray gun features a forged aluminum body that has been precision machined, and brass air nozzles and ones that are nickel plated. These features ensure that the 2100 gun will withstand many years of use under the toughest working conditions.
Corrosion resistant stainless steel fluid passages designed for waterborne materials
Curved, ergonomic handle reduces fatigue
Integrated head has fewer parts for quick repair
Stainless steel threads won't cross-thread, increasing life
High trigger pivot point increases fluid flow capability
Large pattern sizes increase production rates
Cheater valve adjusts air at gun, saving operator time
Maximum delivery air nozzles have better atomization for greater product finish with less material